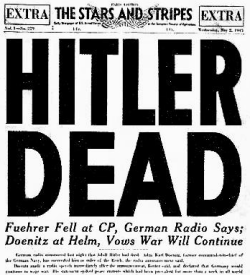 Adolf Hitler & Eva Braun, commit suicide in a bunker in Berlin. Their bodies are carried outside, doused in petrol & set alight
more ...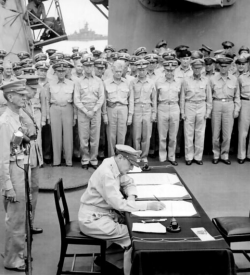 Japan's surrender is accepted by the Supreme Allied Commander, General MacArthur on board USS Missouri in Tokyo Bay
more ...
Disclaimer:
If you have come to this site to find pirated or illegal material, you will be disappointed! We only hold comic books and images that are in the Public Domain. If you suspect that any of our content may be infringing copyright, then please use our
contact page
to let us know. So we can investigate further.