Startling Terror Tales v1 #10 - 1952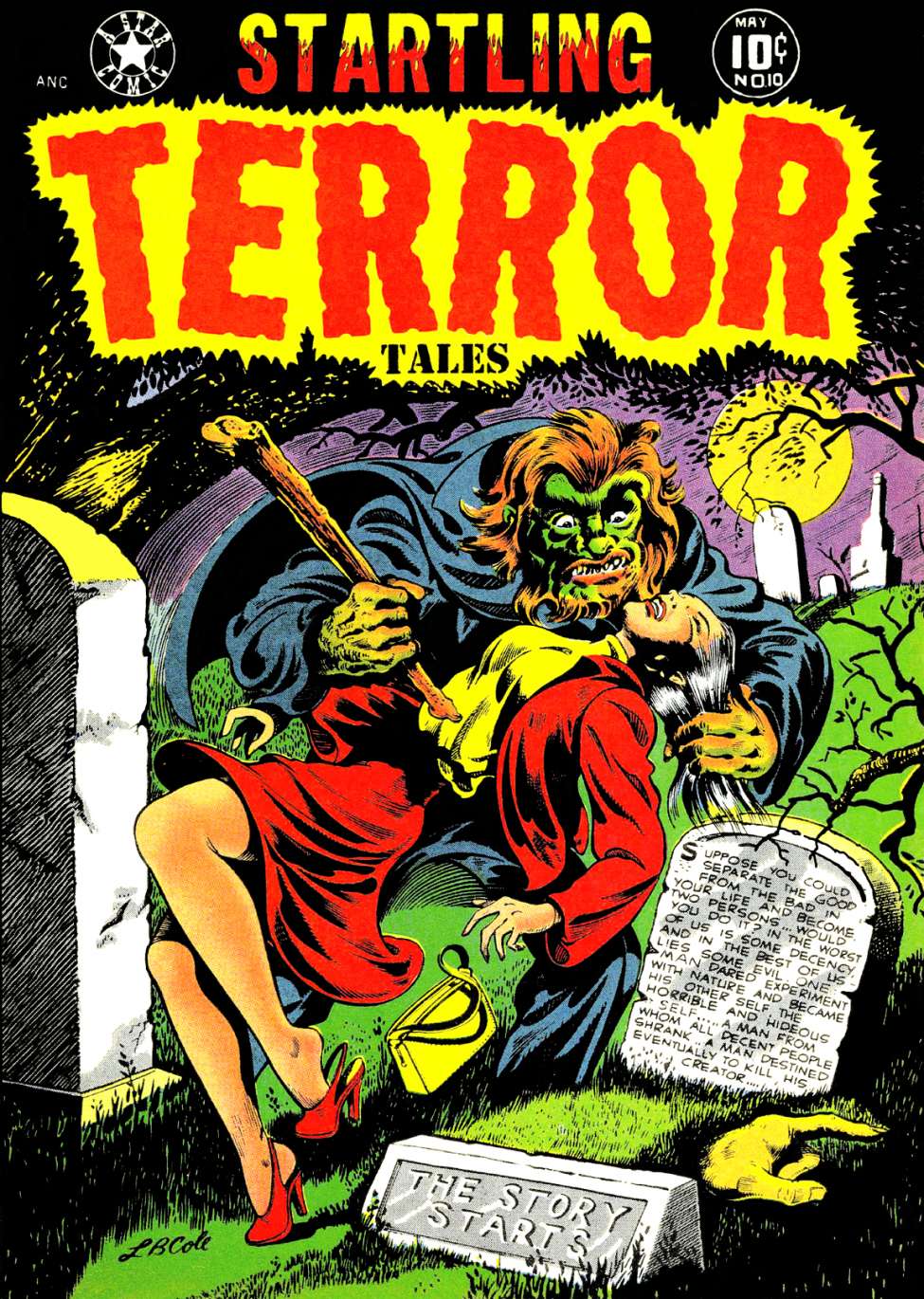 Description
Scanned by Cimmerian32
Comments
By cimmerian32
This one has a Disbrow/L.B. Cole cover, a 25-page adaptation of Dr. Jekyll and Mr. Hyde, and a 3 page back-up story by Wally Wood. This book holds a rather unique place in the pre-code world, as it is the first issue for five different series. Love Confessions, Horrors, Terrifying Tales, Terrors of the Jungle, and, of course, Startling Terror Tales. Startling Terror Tales changed numbering halfway through, going from #10-14 (1st series), then changing to #4-11 (2nd series)resulting in two different issues from the same title #'d 10 & 11. This is the first #10, I will be scanning the second one tomorrow or the next day...
By Bob Stump
Wally Wood art or Woodesque art? My guess is Harry Harrison -- later author of sf such as _Bill the Galactic Hero_ & Stainless Steel Rat. Bob
By cimmerian32
Actually, it's listed as Harrison/Wood art, so I'm guessing it's Harrison layouts and Wood finishes...
Disclaimer:
If you have come to this site to find pirated or illegal material, you will be disappointed! We only hold comic books and images that are in the Public Domain. If you suspect that any of our content may be infringing copyright, then please use our
contact page
to let us know. So we can investigate further.