Le Bolide Fantome Dans L'etreinte Fatale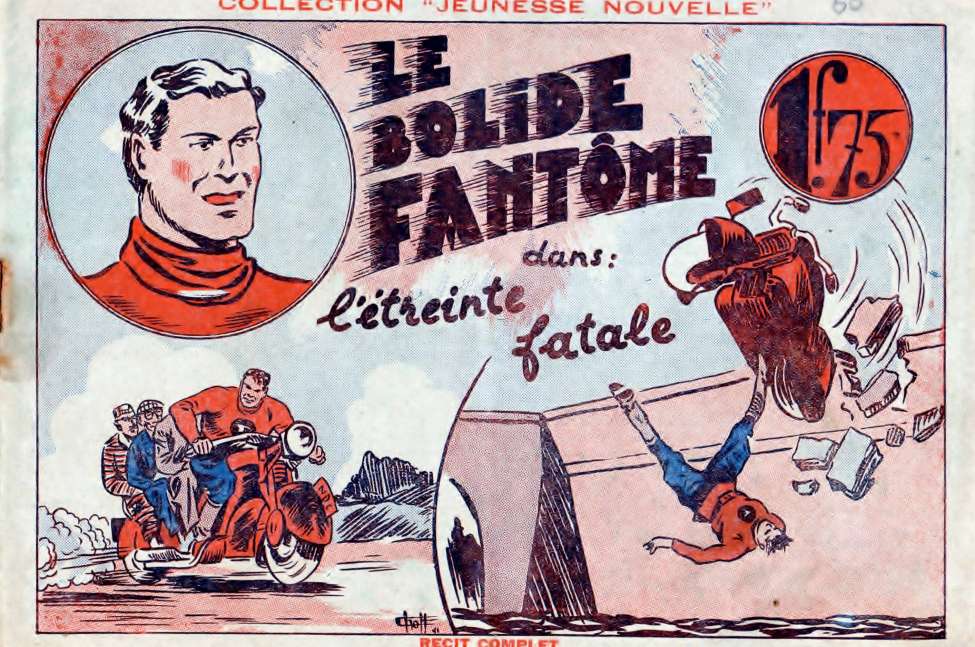 Description
France. 1942. Published in Lyon by Societe Anonyme Generale D'Editions. Note the censor's number on the back page. This is the Phantom Meteor with his wonder motor cycle, his own invention, and his fight against crime.
Disclaimer:
If you have come to this site to find pirated or illegal material, you will be disappointed! We only hold comic books and images that are in the Public Domain. If you suspect that any of our content may be infringing copyright, then please use our
contact page
to let us know. So we can investigate further.