Dan Brand And Tipi Pt. 1 - Frank Frazetta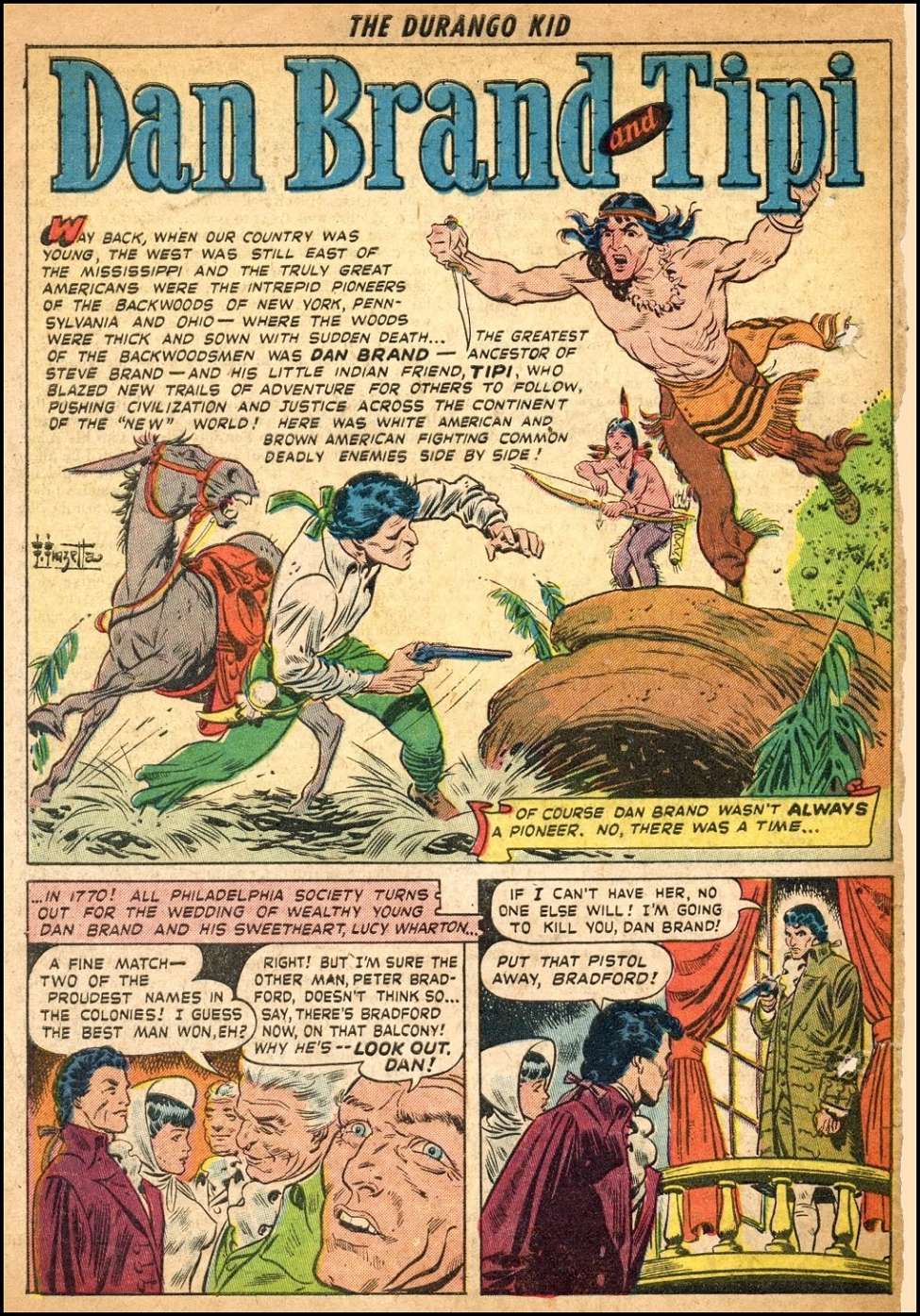 Description
A collection of Frank Frazetta's fantastic work on Dan Brand and Tipi (Durango Kid #1-9-Magazine Enterprises)
Culled from Mr Door Tree's fantastic blog - http://goldenagecomicbookstories.blogspot.com/
with one missing page from the JVJ Collection.
Disclaimer:
If you have come to this site to find pirated or illegal material, you will be disappointed! We only hold comic books and images that are in the Public Domain. If you suspect that any of our content may be infringing copyright, then please use our
contact page
to let us know. So we can investigate further.