Grim Reaper Vol 2 - Better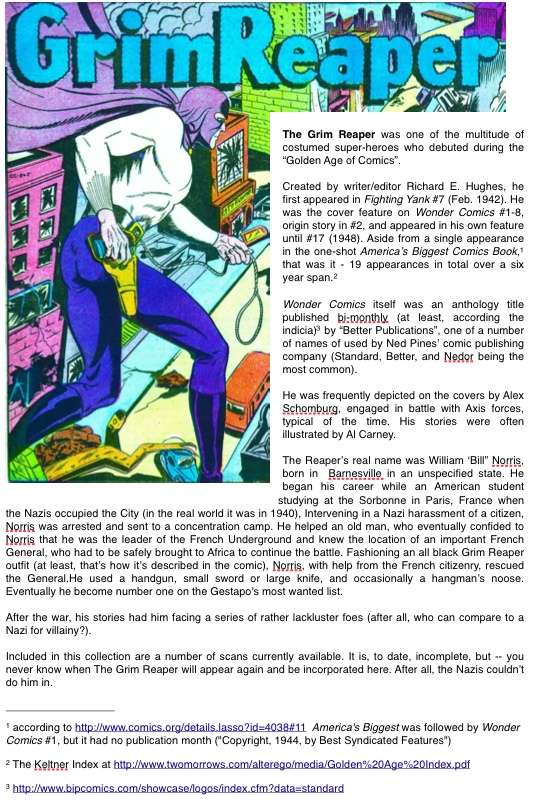 Description
Contains Grim Reaper appearances in Wonder Comics #9-17
Missing Wonder Comics #15

The story "Master of Treachery" is in the file named for WC15, but is actually from #16.
Disclaimer:
If you have come to this site to find pirated or illegal material, you will be disappointed! We only hold comic books and images that are in the Public Domain. If you suspect that any of our content may be infringing copyright, then please use our
contact page
to let us know. So we can investigate further.