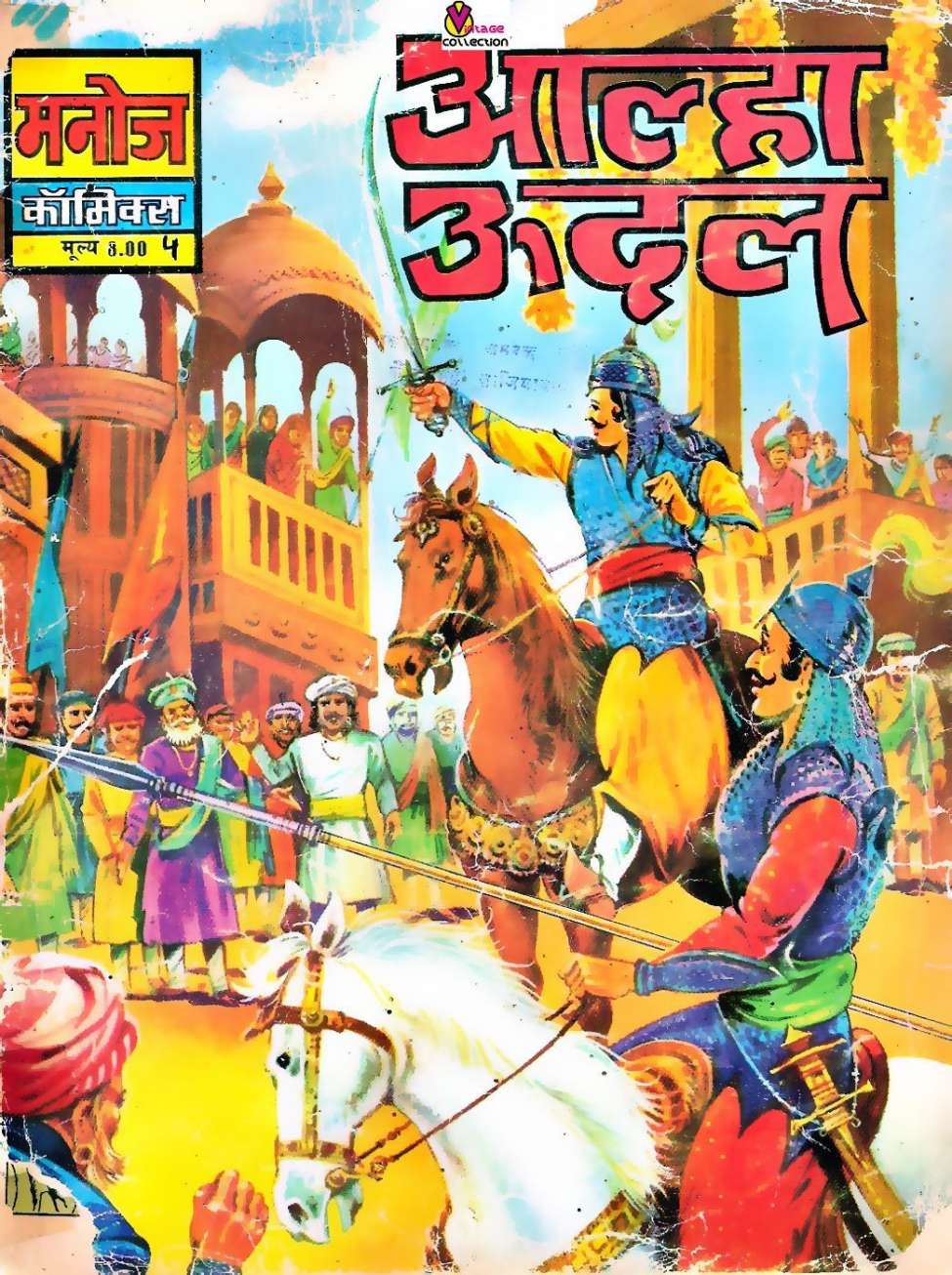 Prev

Manoj Chitra Katha 04 Alha Udal

(3 of 11)

Next
Description
This is the tale of two brothers Alha and Udal, who it is said were "such great fighters that even swords were defeated by them", Although they were historical characters (Alha was a famous general of the great Chandel king Paramdidev) they are best known from the wealth of folklore still told about them in the Bundelkhand region.

Alha was made immortal by the goddess Sharda, after he presented her with his own head as an offering. He also had two maternal brothers one of whom was Malkhan. He was so strong that "das das haathi bhuj par taule" (which translates to "ten elephants were weighed by him on one hand"). A neat trick!
Comments
By milwaukee50
damaged !!!
By paw broon
The original has been slightly damaged but it doesn't interfere with the enjoyment of the comic. It's old.