Terry And The Pirates #2D A On A Mystery Cruise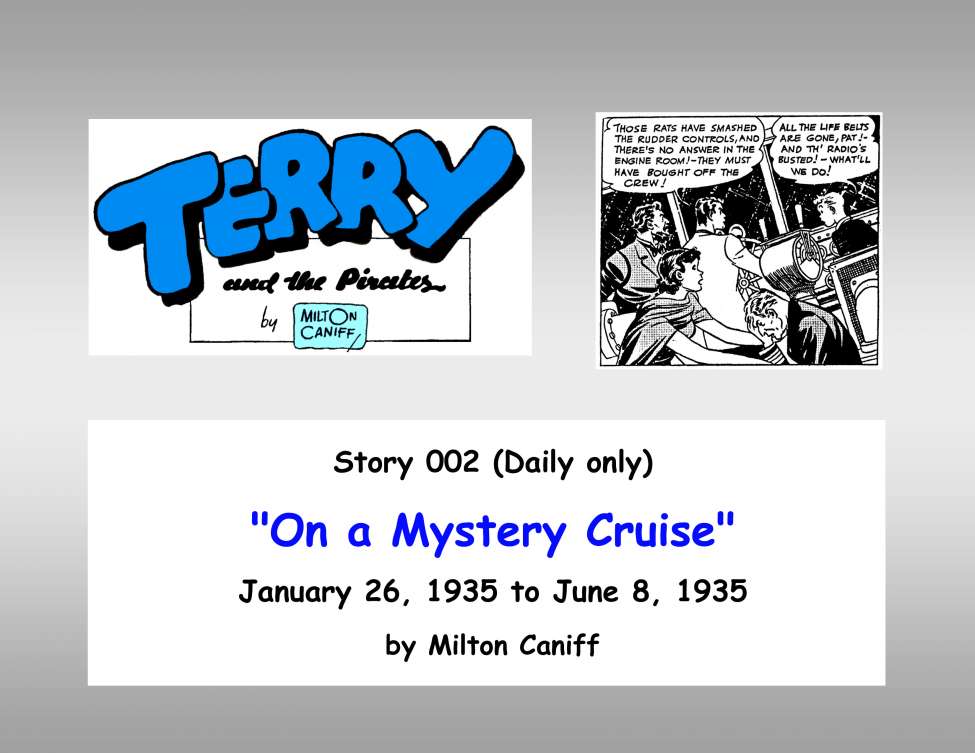 Description
File 1 of 3 - files labeled a, b, c
Jan 1935 to Jun 1935
Comments
By Manuel Caldas
Unusual high resolution and, best of all for the completist, all strips include their individual title. Excellent!
By Manuel Caldas
Sorry, I forgot: many thanks to Brian
By rascaliter
These were the good old days when comics were a joy. In those days most of the kids and adults used to wait for the weekend news paper to read their favourite comics such as Terry And The Pirates, Dick Tracy, Tarzan, Smilin Jack. Li'l Abner and many many others. The last time that I was buying weekend newspapers for the funnies was 1973 . I even stopped buying comic books after the 1990's due to the new art that was being introduced. Thanks for listing Terry And The Pirates , one of my favourites.
Disclaimer:
If you have come to this site to find pirated or illegal material, you will be disappointed! We only hold comic books and images that are in the Public Domain. If you suspect that any of our content may be infringing copyright, then please use our
contact page
to let us know. So we can investigate further.