All About Comic Book Plus And Why We Are Here
The Origins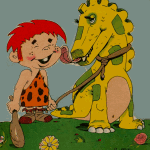 We will start our story with the books. Comic and pulp fiction companies were once part of a massive industry, that at its height produced hundreds of new issues on a weekly basis. Many of these are now in the Public Domain. This means that either they were not originally copyrighted, or that copyright was not renewed.
In other words, there is no legal owner. It is an amazing fact that so many works were forgotten or simply discarded. But this is good new for us, as this is the reason why we can offer them to you for FREE!
Now, we will wind forward to the brave new wired world of the internet. Books were being scanned and placed on torrents. There then emerged a site Z-Cult FM, which added a community aspect. But many of the books were pirated and attracted attention from copyright holders. However public domain books also proved popular, and as we have learned are totally legal to distribute.
GoldenAgeComics.co.uk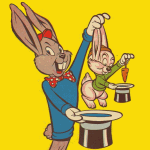 July 24, 2006 a new site was registered GoldenAgeComics.co.uk. The "co.uk" reflecting the fact that the core movers were based in the United Kingdom. Within a matter of a just a few days and as if my magic it was open for business.
Dealing strictly with public domain comics from the 1930's to late 1950's, the site directly held the books for download, rather than pointing to torrents and proved very popular. Early November of the same year the forum was launched. Soon the membership was in the thousands.
GAC as GoldenAgeComics.co.uk was nicknamed was born and very much alive and kicking.
A Rather Poorly Site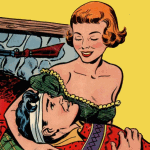 After a few years of steady growth, there was a change of ownership at the beginning of 2010. This unfortunately, coincided with a gradual decline.
After a server move, GAC software and database became increasingly unstable.
At their height spammers were adding over a thousand posts a month. The site was attacked and its files and database took a severe hit. To compound the misery there were no backups. To put it mildly, it was all a bit of a mess. Due to infighting the situation was not improving and the site was eventually run by a skeleton crew.
From this sprung up a new site digitalcomicmuseum.com and the majority of active members and scanners swiftly joined. Things were not looking very promising for the future of GAC.
Comic Book Plus Is Born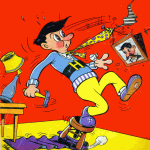 In December 2011 the site, now in what appeared terminal decline, was once more transferred to new ownership. Luckily, there were a handful of hardcore administrators left who had somehow managed to keep the ship afloat. It is due to their efforts and belief that you are reading this now.
After four months of hard work on April 7, 2012 the new site was relaunched, with a new name to reflect its ambitions, ComicBookPlus.com.
The spammers were attacked, the software and database fixed. The missing files were gradually added back. Cordial relations were established with digitalcomicmuseum.com. We are now the best of buddies and let no one say different!
The rebirth was complete, but it was now time to grow up.
The Future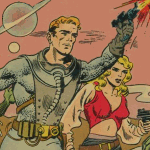 Since the relaunch new features are being added on a regular basis. The download limits totally lifted and a new and functioning online viewer created.
Our Insite Pages give a statistical view of the site, including the Latest Uploads Page.
The collection of Non-English comic books are growing at an alarming rate as are our Pulp Fiction, Fanzines and Comic Strips.
There are some truly awesome upgrades that will be launched in the next few months. These are guaranteed to propel Comic Book Plus to even greater heights.
We have a massive ambitions that is why we are Comic Book Plus ... with a BIG PLUS!!!