Advertise On Comic Book Plus - The Best Deal In Town!
So How Does It Work?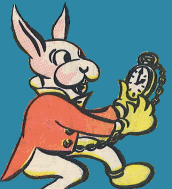 We have divided our ads into 60 slots. One for each second of a minute. Each of these slots is for rent in blocks of 35 at a dollar a day.
Say you have bought #14. When someone first hits the site and the current time is 11:30 and 11 seconds then the ad for #11 is shown. Now for the cunning bit! This information is stored and the next page the SAME PERSON sees shows ads for #12 no matter what the time is ... then #13 .... and then bang it's your ad! And then you wait for another 59 and then that person sees it again! Now for the even cleverer bit, this continues for 5 weeks.
So you are guaranteed that we have done ALL WE CAN to make sure the maximum amount of INDIVIDUAL people will see your advertisement. A fact is that on average our visitors and members look at 10 pages each time they come to our site! You do the math!
If you want more exposure, then you can purchase other slots .... so if you rented #14 and #44 your ads would appear twice as often every 30 pages.
What Will I Get?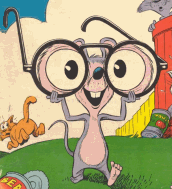 From our calculations for every $35 you spend your advertisement will be wait for it:
VIEWED OVER 10,000 TIMES
That is less then 0.35 cents a view. That is quite an easy one to work out. How many individual people is trickier, but the figure has to be in the thousands and we are working on finding out the answer.
So Where Does My Ad Appear?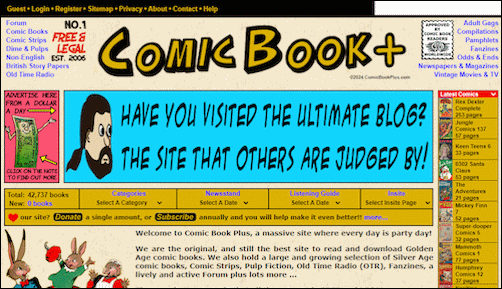 It appears in what is considered by advertisers as the PRIME REAL ESTATE. At the top of the page in what is called "ATF", (above the fold). This term comes from the newspaper industry where they are folded for sale. Everyone sees the top half! It is the best place to be!
What Do I Have To Do?

You create a banner, which is 728 pixels wide and 90 pixels high. This is called a leaderboard and is an industry standard. Hopefully, you will do a better job than our example here!
Your site has to fulfil certain basic criteria. The usual things, no pornography, illegal images or pirated material! We will also need to approve both your site and the banner
If you are concerned about bandwidth on your site we can host the image on our servers for just an additional dollar a week.
What Do I Pay And How?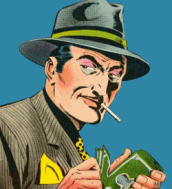 Beneath are the plans. You can add more than one:
Time Running
Slots
Cost
1 Week
5
$35
5 Weeks
1
$35
55 Weeks
1
$350 (10% discount!)
*If you wish us to host the image cost is $1 a week
So if you are interested in this really great deal then the first thing to do is email team@comicbookplus.com or use our contact form. Payment is via PAYPAL, but we need to agree everything first!
The last point is that the prices are fixed. There are no discounts available. These are the rock bottom prices. Also there are no hidden extras.
Technical And Other Sensible Stuff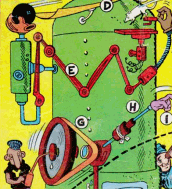 The links to your site will use the "nofollow" attribute. This is the standard way advertisements should be linked. It means that you will not gain or loose ranking of your site in search engines.
If you wish to host rich media there is an iframe option where you host the page on your site.
Due to bandwidth, banners with overly large filesize (such as certain animated gifs) may mean that we are unable to offer the hosting option.
You may ONLY change your original banner with agreement. There is no extra cost, and it will be agreed unless it breaks our basic criteria.
Disclaimer:
If you have come to this site to find pirated or illegal material, you will be disappointed! We only hold comic books and images that are in the Public Domain. If you suspect that any of our content may be infringing copyright, then please use our
contact page
to let us know. So we can investigate further.